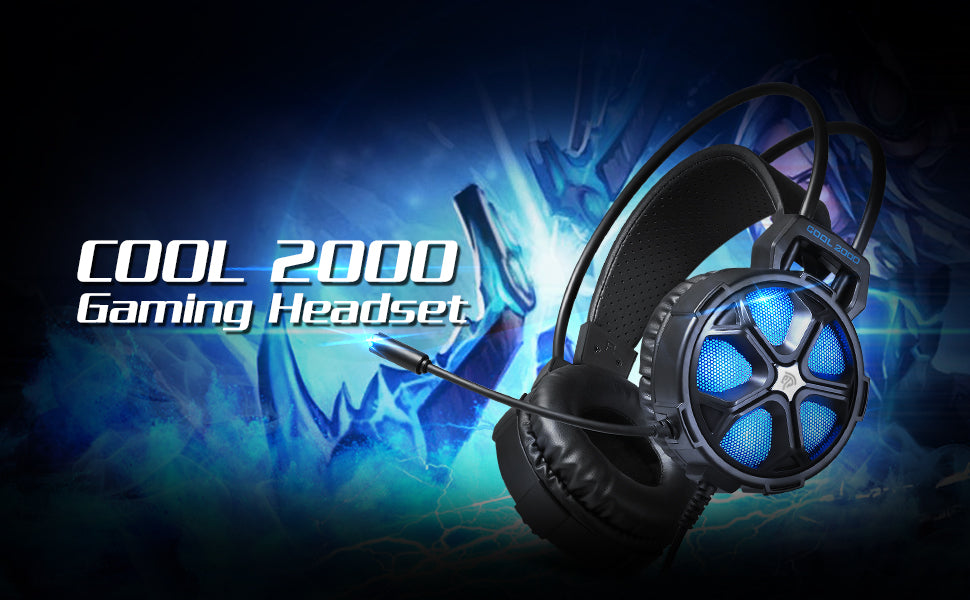 4.Flexible, lightweight materials and PU leather ear cushions mean you never have to worry about headset fatigue shutting
your game down before you're ready.
Plus, the extra-large earcups deliver great sound isolation too,providing you with deeply immersive gaming experience like never before.
5.Three dynamic lighting effects (constant, spinning and breathing) which can be switched by one button press on the left earcup.
A volume control dial is designed for quick volume adjustment.
50 mm Driver
Packed with drivers at a very large 50 mm, you'll be able to hear even the most subtle in-game sounds that average headsets just can't pick up.
Even your most played games are given a new dimension, with audio significantly clearer and more immersive than you'd expect.
Durable Headbeam and Fully Encompass Your Ears
The headband is durable enough to withstand twists and turns without compromising anything. When popped over your ears and powered up,
it's enough to make you lose track of time playing.
Easy-Acess Adjustments
Volume control makes it easy to make quick changes without interrupting your gaming experience. You can also mute your microphone
when necessary, keeping you in complete control.